McKinnley Morgan
As a senior partner at Morgan, Collins, Yeast & Salyer, I know the importance of standing up for Kentuckians.
As a country boy born in the hills of Eastern Kentucky, I didn't get my education from a book, I got my education from helping the people around me. I always enjoyed sitting down and listening to stories from my grandparents and other elders. I listened to them and learned from their knowledge and wisdom and applied it to help to solve problems for the people of Kentucky. Being exposed to a lot of people who had very little book education, but a lot of wisdom, gave me a leg up in the world.
I received both my undergraduate and law degrees from the University of Kentucky and I'm proud to be a Wildcat. I've practiced law for 35 years and have been with this firm since 2000. I practice Workers' Compensation, Social Security Disability and civil law.
In all my years of practice, I've found that the most important thing I can do is to help injured workers in need. Knowing that folks will be provided for if I get them a Social Security or Workers' Compensation reward is a great feeling. These rewards help families survive. Knowing families are being taken care is more important to me than generating a fee from our law firm.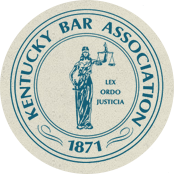 McKinnley's Background, Awards and Honors
McKinnley received both his undergraduate and law degrees from the University of Kentucky and is proud to be a Wildcat.
He's a member of the Kentucky Justice Association and the Kentucky Bar Association. He's also a proud member of the Twin Branch United Methodist Church. The church was built in 1867 and is featured in Kentucky's Sacred Places of Worship. It's one of the longest-running congregations of the Methodist church in Kentucky.
Every year, Morgan, Collins, Yeast & Salyer sponsors the McWhorter/Twin Branch Annual Fish Fry and McKinnley is also proud to volunteer at the Fry. The sponsorship started 15 years ago with the goal of giving the church extra income to add Sunday school rooms, fellowship halls and an outdoor pavilion.
McKinnley considers the people of Kentucky his neighbors, friends and relatives. He says it's an honor for him to help Kentuckians in their time of need.
Email Us Today