Greg Smith
My mission is helping regular, hardworking Kentuckians when they need it the most.
I get my values from my family. We go back generations in Kentucky. I grew up in the rural community of Greenmount, where my family has farmed the land since the 1800s.
When I started out as a lawyer, I defended insurance companies. I got great courtroom experience, but it gave me no joy. I quickly grew tired of helping companies pay as little as possible to people who were hurting.
So, in 2017, I joined the team at Morgan, Collins, Yeast & Salyer in our Paducah office, where I can focus on helping my neighbors where I live now in Western Kentucky.
Every day, I help people injured in car accidents, hurt at work, with slip and fall cases, suffering from medical malpractice, with products liability cases and with Social Security Disability.
It makes me proud to help good people going through hard times move forward with their lives.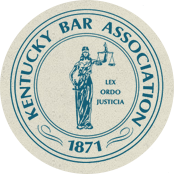 Greg's Background
Greg earned his bachelor's degree in finance from the University of Kentucky in 2011. He went on to earn his law degree from the Appalachian School of Law in 2015.
He is admitted to practice law in the state of Kentucky and in United States District Court for both the Eastern and Western Districts of Kentucky.
Greg is a member of the Kentucky Bar Association, McCracken County Bar Association and the Kentucky Justice Association.
Email Us Today