Dan Yeast
Kentucky is my home. I love this state and its people and think it's the best state in America.
I started my career working for an insurance defense firm that defended doctors in medical malpractice litigation. However, I quickly realized I would rather help people instead of companies. It feels much better to help people in need get compensation than to help a company keep people from getting what they deserve.
You never know when you or a member of your family may need help. If I were not able to help my family I would sure hope that someone in my position would help them. I sleep better at night knowing the work we do at Morgan, Collins, Yeast & Salyer helps keep Kentucky's communities a little bit safer and better.
I've been with Morgan, Collins, Yeast & Salyer since 2009 and focus on Civil Trial Practice, Products Liability, Professional Negligence and Auto Injury Litigation.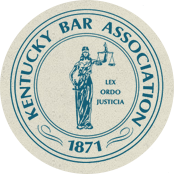 Dan's Background, Awards and Honors
Dan received his undergraduate degree from Morehead State University then went on to receive a law degree from the University of Kentucky.
He's a member of the Kentucky Bar Association, Pulaski Bar Association and the Kentucky Justice Association. Dan is licensed to practice before the U.S. District Courts of Kentucky – both Western and Eastern Districts – and the U.S. Sixth Circuit Court of Appeals.
Outside of law, Dan is involved in the community of Somerset and stays active with his children's schools, local charities and general community events including the American Cancer Society's Relay for Life. Along with his wife, Dr. Tara Horn, he helps out at the Lake Cumberland Children's Advocacy Center.
Email Us Today